Print Services
General Print Services
We provide comprehensive graphic and print solutions for our clients. Our designs are seamless, simple, efficient, and cost effective. From our choice of fonts to the imagery used in your designs, we consistently think about your target demographic and how to cater your brand messaging to your market segments— small or large.
Our designers are marketing strategist who will develop a comprehensive strategy to increase your brand likeability, awareness, engagement, and perception. We effectively use white space, layout, imagery, and many other techniques to create professional top quality, high resolution print designs. We offer tailored graphic design
SERVICES
Brochures
Pamphlets
Presentations
Proposals
Annual reports
Folders Booklets
Catalogs
Postcards
Business Cards
Letterhead.
Posters
Press Kits Newsletters Flyers
Large Signs
Creative Direction
Art Direction
Print Collateral
Packaging
Advertising
Branded Environments
Marketing Templates
Book Design
Editorial Design
Displays
Product Design
Environmental
Ad Campaigns
Marketing Collateral
Marketing Collateral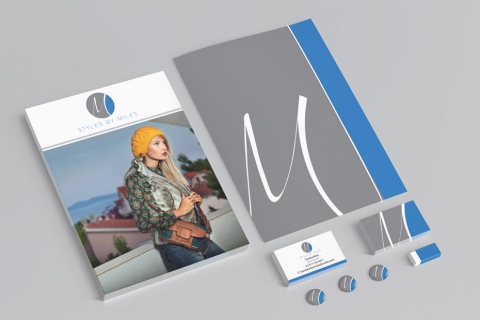 Nico knows that marketing collateral goes beyond business cards. In our ever growing paperless world, Nico will offer written and electronic marketing collateral that leaves its mark behind to assure you are noticed by your intended audience. Marketing collateral is the foot print you leave behind that lingers when the spokes person is unavailable or absent. It is necessary and represents the organizations' mission, tone, and reputation.
Our team will guide and direct cross-channel projects from design concept through to completion to product marketing collateral that fits your brand. While developing identity and collateral for special brand-expanding initiatives, Nico produces new and original concepts for packaging, in-store signage, events and store collateral. We also develop identity and collateral for special brand-expanding initiatives. Our team leads the design approaches for all materials that enhance the brand and the overall customer experience.
We use hands-on design works that will certainly get your organization noticed. By working from production schedules and status to manage time and prioritize daily workload, you marketing materials are prepared by experts who specialize in marketing materials. Along with custom programs, Nico designers' are fluent in in-design, illustrator and Photoshop.
Brochures, direct mail, sales sheets, and pocket folders. We create an effective integrated marketing communications program to reach your prospects and lead them to action with your company.
Presentation Design
Presentation Design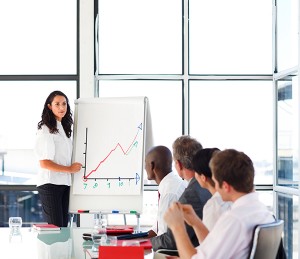 Nico goes beyond bullet points with its presentations and presents a vision, product, or service that is cohesive with professional graphics and designs. Nico provides creative, original, and professional graphics that can be used in presentations as well as in proposals and other presentations. Our team executes the presentation of products and ensures the presentations are completed according to style and policy requirements.
And, we implement the presentation tier including front-end and server-side technologies merging the technical architecture with creative designs and art direction. To achieve this integrated approach, Nico exhibits the fundamental understanding of the creative aesthetic while implementing technically across a variety of platforms and frameworks. Ultimately, our team is responsible for all aspects of Presentation Layer development including all project related browser and server technologies responsible for rendering the user experience.
Nico understands that presentations transform business at the convergence of creativity, technology, and media. We accomplish this by building brand experiences that engage consumers wherever/whenever/however they live in the digital world. When building presentations, our team is fully responsible for coding the execution of complex designs and interactions that reflect the creative and art direction provided within the established technical framework. We create of all coded Presentation Layer deliverables and continue to shift between a creative and a technical focus depending on the project need and/or the type of project. Design also includes production, animation, and voice-overs. We create dynamic multimedia presentations that give sound, movement, and visual energy to your message.
The team understands that we may need to rapidly produce interim deliverables (such as style guide components, technical specifications, browser and market analysis, prototypes, proofs of concept, etc.) in addition to the final live site or application.
Nico participates in scoping and planning work, writing detailed technical and functional specifications, writing detailed technical and functional specifications documentation.
The look of our presentations is worth more words than one single image.
Product Design
Product Design
Design is design regardless of the platform of the product. Products can be tangible and intangible and vary to different objects, websites, and services. Nico represents design and develops creative artwork for use on a variety of products and services. We use the latest technology to ensure your product graphics, labels, packaging, emblems, are the highest quality. Effective product designs to capture your audiences' attention.
Product design can be a headache for a novice or start up. Nico has the expertise needed to produce flow diagrams, functional & installation specifications, and mechanical designs. Nico recognizes that designs vary based on the selective target market and considers the competition when drafting a design that is a fit for your organizational needs. There is no one size fits all with product design. There is an industry standard and there is your standard.
Environmental Graphic Design
Environmental Graphic Design
What is environmental graphic design (EGD)? EGD consists of many design disciplines including graphic design, landscaping, architectural, and industrial design. At Nico, we develop graphics & designs in all sizes—from large items like a huge bill boards to interior/exterior building signage. Nico can create an engaging design to fit your company's needs as well seize the attention of clients and competitors. Environment graphic design inspires, educates, and connects people to places.
EGD is an area that every smart business leader should consider. Environmental design is the aesthetic that attracts the audience to look beyond the graphics and design to receive the message in a succinct yet memorable way. Environmental design includes enough white space to present an open and inviting look. At the same time, it will reflect your business personality and culture. Nico will ensure that your company makes a good first impression with its environmental graphic design.
Find out why Nico should be your choice for executing your graphic design project.